TRAINING VIDEOS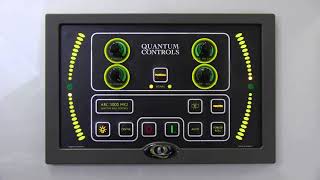 Quantum RCU3000B Remote Control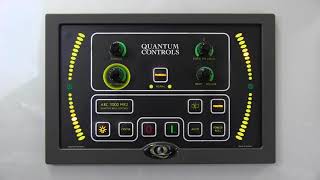 Quantum ARC3000 Stabilizer Control Operation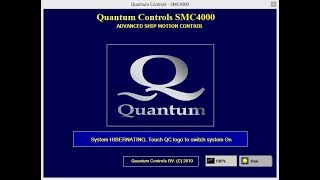 Quantum SMC4000 Stabilizer Control Operation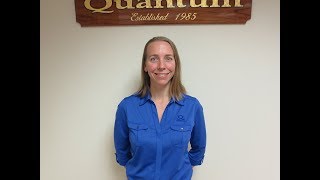 This training will help Quantum users get the best from their equipment
Quantum ARC 3001 Stabilizer Control - Operational Video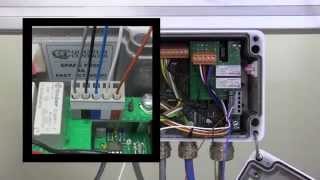 How to modify Quantum Stabilizers Fin Control Modules for a Fin Oscillation Simulator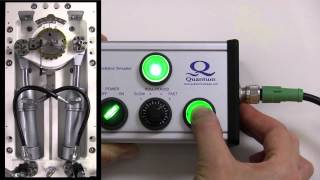 Quantum Stabilizer Fin Oscillation Simulator Operation
Quantum RCU3000B Remote Control

Quantum RCU3000B Remote Control offers limited control and status updates, for underway stabilizer operations, away from the bridge.

Quantum ARC3000 Stabilizer Control Operation

Quantum ARC3000 - Adaptive Stabilizer Control, collects vessel roll motion data to then initiates a "corrective action" response to the stabilizer.

Quantum SMC4000 Stabilizer Control Operation

Operation of the SMC4000 Stabilizer Controller – Fin Only

This training will help Quantum users get the best from their equipment

We hear from Gwen Benoit, Naval Architect turned Training Manager at Quantum, in an exclusive interview all about the company's new four-day accredited training course aiming to help customers get every ounce of performance out of their stabiliser systems. 85% of 50m+yachts have Quantum equipment onboard, but because the systems are very multifaceted they can be difficult to fully understand. Gwen believes that many customers aren't making the most of what they have. So, the training aims to resolve this by giving Quantum's users the opportunity to learn more about their systems. Watch the interview now to find out exactly what's planned for the course, who would benefit from it and when you can attend! Get in touch with Quantum to sign up or ask Gwen any additional questions…

Quantum ARC 3001 Stabilizer Control - Operational Video

Quantum's ARC 3001 stabilizer control provides precise and adaptive control of Quantum boat and ship hydraulic stabilizer systems for both underway and Zero Speed (tm) use. Quantum stabilizers revolutionized the world of vessel roll stabilization with Zero Speed (tm), the first stabilizer system capable of reducing roll while at anchor, underway, or while drifting. Quantum remains the only stabilizer supplier whose equipment has never been removed once installed- with over 700 systems in service. This video demonstrates and explains operation of Quantum's ARC 3001 stabilizer control. Please visit Quantum at http://www.quantumhydraulic.com

How to modify Quantum Stabilizers Fin Control Modules for a Fin Oscillation Simulator

Quantum stabilizer systems include a Fin Control Module (FCM) for each stabilizer unit. The Fin Oscillation Simulator (FOS) allows local control of a Quantum stabilizer unit for testing, service, and commissioning. This video shows how to modify an FCM to connect a FOS. The FOS uses hydraulic power from Quantum's QuietPack hydraulic power unit to move a fin and actuator under control of a local operator. Quantum stabilizer systems provide ride and comfort control for yachts, and for commercial and military vessels.

Quantum Stabilizer Fin Oscillation Simulator Operation

Use and operation instructions for Quantum Stabilizers Fin Oscillation Simulator. Quantum's FOS, a handheld diagnostic and commissioning tool, uses hydraulic power from Quantum's QuietPack hydraulic power unit to move the fins under the control of a technician or engineer to adjust and service Quantum hydraulic fin stabilizer systems for yachts, and commercial and military vessels. This video shows how to safely connect and operate the FOS.